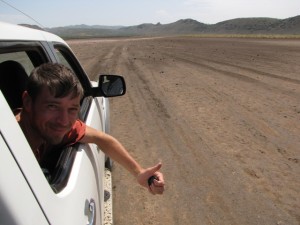 ARS POETICA.
ARS POETICA.
Or the man facing you.
My name is Gabor Csonka. I am 48 and come from Budapest, the capital of Hungary. In the last 14 years I have traveled extensively (155 countries) and completely independently on as low a budget as possible, motivated to discover the real world and its peoples as long as possible.
I planned my journey with a very small budget so that I was forced to face and overcome far more difficulties than the average traveller. I wanted to seek new challenges and resolve them with the assistance of the people I met. Independent, because I have no fixed plan other than to visit some area or culture, allowing the countryside to reveal itself and friendly people to give me a deeper insight into local life and customs. This wandering has taken me across 5 continents and 155 countries.
My favorite place to travel is Asia, but not because I have a degree from a Buddhist University (studying philosophy, religions, art and culture of the East). My instinct attracted me to this continent where I have found that the ordinary people smile more, and are more understanding and trusting than in Europe. For those who have traveled extensively in Asia I may have nothing new to say, but for those who are keen to learn about real life on this wonderful continent, I aim to share my experiences through my writings (mainly in Hungarian and some in English), and my photographs.
I arrange slide- shows for the public to tell them about the countries I have visited, and organize exhibitions for my photographs. This is my mission – to show the land and people as they really are. Most people have a preconception about Asia based mainly on media reports or travel programmes, which feature principally the main tourist attractions, and perhaps a little geography learnt at school. They have little real knowledge or understanding of the people or their rich culture.
And how do I? I am fortunate to have studied cultural anthropology, so I know that the manner in which one arrives at a place can influence how one is received by the local people e.g. to arrive as a typical tourist or as a strange (unusual) man. To reach by bicycle a village over 2000 meters high, or by walking deep into the jungle, brings changes to the local peoples preconceptions. I eat with them, sleep with them and then we can start communicating openly without masks. Sometimes I am the first white man they have seen so I let them know more about us.
Of course travel without a sponsor is difficult but I have a strong desire to discover lands, lives, cultures, so I do so in my own way. When I have to fill in questionnaires I just write as my occupation: traveler. To be truthful I have done so many things in my life I can't mention all. In Hungary I had a regular radio programme reporting about interesting people, thoughts, arts, traditions etc. I was editor of a journal, editing and writing books, organizing exhibitions and many other things.
Travelling and Buddhism, what is the connection? According to the wise people: to accept new things (thoughts) you should put away the old ones, or "give away everything and follow me" (as Jesus taught). By giving up the secure life you can achieve (attain) a kind of emptiness. Let things work on us, not knowing where we will sleep that day, what we will eat, or whom we will meet. As the Buddhist monks do. Through this kind of emptiness could come everything. The void (emptiness) would be filled with everything (life, experience). And everyone could do it virtually, through my writings and my photos
Gabor Csonka, Vandorboy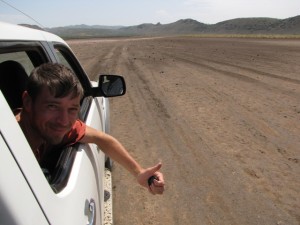 Csonka Gábor vagyok, immáron 49 évem elszelelt, s az utóbbi 22 év alatt már úgynevezett "independent low budget traveller"-ként (kvázi szegény független vándorként) járom a világot és Európát. Ez "csupán" annyit jelent, hogy nem hagyományos értelemben vett turistakent utazom,
A világvándor filozófiájáról pár szóban, aki 138 országon keresztül stoppolt11 éven keresztül.
1- Röviden itt: ARS POETICA, avagy kivel ül szemben.
2 – Buddhizmus és utazás. Interjú velem
3 – Kanapészörfön így nézek ki
4 – Hivatalosabb verzióban az önéletrajzom
5 – Rádióműsorokban meghallgathatsz
6 – Cikkek, amiket írtam, vagy rólam írtak